Speakers and workshops focusing on how you can be more effective
in meeting the needs of "the well and the wounded"
with the uplifting power of Care and Kindness.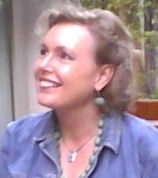 Susan Bandow
Panel Facilitator: "Cultural Diversity in Our Diversified World"
Susan Bandow is the Strategy Director Staffing Solutions & Diversity for World Vision, a Christian relief, development and advocacy organization dedicated to working with children, families and communities to overcome poverty and injustice in over 97 countries.  Prior to joining World Vision in 2004, Susan was a Human Resources executive focusing on Talent Management and Acquisition strategies in the Financial Services, Retail/Manufacturing and Executive Search industries after graduating from James Madison University with a BSc in Communication Arts and Political Science.
Susan is a native Southern Californian (born and raised in Tustin) who spent the majority of her career living and working in New York City after graduating from college. Diversity and cultural understanding/sensitivity has always been an area of interest and focus in Susan's career.
---
Dr. Beverly Battaglia
Changing Lanes, Redefining Retirement
This workshop will guide couples in maintaining productive and healthy relationships as they age. Dr. Battaglia's book is a boon for anyone seeking advice, support, education, and creative approaches to a successful and satisfying retirement.
Dr. Beverly Battaglia, a social psychologist and aa popular teacher of college courses, has dedicated her career to the study of change, cultural and generational nuances of age, gender and ethnicity. She has published two books and a long-running subscriber newsletter, "Cross Cultural Connection", about improved interactions between diverse cultures.
---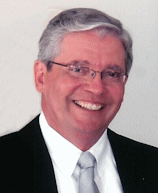 Dr. Eric Evenhuis
Parenting Children in a Difficult World
This workshop is designed to help parents and grandparent deal with out of control children. All children need love and affection. You will learn how to never argue with your children again! You will also learn how to control negative behavior effectively.
Dr. Eric F. Evenhuis, D.Min. MFCC, is licensed as a Marriage, Family and Child Counselor. He is currently working as a therapist at Health Group Psychological Services in Rancho Cucamonga, California, where he provides individual, family, assessment and group counseling for the adult, older adult, adolescent and child populations. He is an Instructor/Trainer for the Parent Project, which is an on-site parent education program.
Dr. Evenhuis received his Bachelor of Arts from Calvin College, his Master of Divinity from Calvin Theological Seminary. and his Doctor of Ministry Pastoral Counseling from Fuller Theological Seminary.
---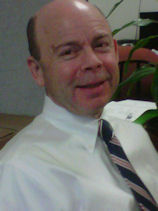 Rev. Richard Headly
Hospice: Being there for those in need
This workshop will look at the world of hospice through the lens of prayer, presence, and support. We will discuss how each of these processes are used individually and in combination to bring care to others during one of life's most challenging times - the passing of a loved one.
Rev. Richard Headly is an ordained minister with the Presbyterian Church (USA). His work in hospice began as a volunteer for VITAS Hospice. A few years later, while attending seminary, he served as a hospice bereavement coordinator for two years. Upon completion of seminary he was called to serve as a chaplain at Care Alternatives Hospice in Riverside, California. His on-going work there includes spiritual care for the terminally ill and their family and friends. He also extends spiritual support to the administrators, medical directors, nurses and social workers who are part of the hospice care team.
Reverend Headly received his Masters of Divinity from Fuller Theological Seminary in Pasadena, California.
---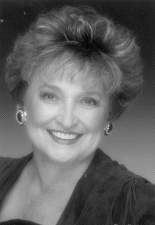 Dr. Sande Herron
Listening—Much More Than Words Can Say
Do you wonder what to say when someone is grieving? Do you often think of just the right thing you should have said — hours or days later? Do you cringe and go blank when someone is upset or angry? We care, but we don't know how to express our caring! The solutions are simple and easy to achieve. You can make a difference in the life of others simply by learning to communicate with the eyes and ears of your heart. More than lecture, participants demonstrate techniques in a practical and care-full way.
Dr. Sandra Whitacre Herron was Director of the Singles Ministry at the Crystal Cathedral and was a trainer at the Fuqua International School of Christian Communications. She had problems deciding what she wanted to be when she grew up. Her many careers include being a teacher, speech pathologist, psychotherapist, speaker/trainer and minister. Sande teaches communication/homiletics at the California Graduate School of Theology and is a mentors to doctoral students. She has a private practice as a Life Skills Coach, and presents seminars such as "Communication BootCamp", "Playmate, Stalemate, Soulmate" and "Soul Journey" wherever requested. Her blended family consists of her husband Jim, and: 8 good children, 12 grand children, 1 grandbaby on the way, and 1 child who is both great and grand. Adding to the family mix is a dachshund puppy who majors in mischief and older dachsund who can talk! Sandra teaches faith and she practices that faith as she flies around the country with her husband, Jim, in an airplane that he built out of spare parts!
Life is a series of victories and struggles, but Sandra has emerged victorious, joyfully answering her calling to serve Jesus Christ.
---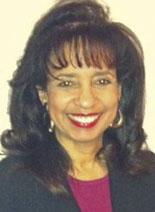 Dr. Debbie Hutchinson
Mental Health: Don't Leave Home Without It
Mental Health is equally as important as our physical health. As a society, we are still in the process of learning to take care of ourselves mentally and emotionally. Research has revealed treatment strategies to help us to better care for ourselves and to know when it is necessary to seek professional support. At this workshop you will learn about Bipolar Disorder, Depression, and Anxiety. Come and discover ways to more effective manage your moods and have joy and satisfaction in your life and relationships.
Dr. Debbie Hutchinson, Psy.D., is the Manager of Outpatient Services in the Behavioral Health Department of St. Joseph Hospital. She oversees the Partial Hospitalization Program which has a Bipolar Track, Chemical Dependency Track, Medical Track, Anxiety Track, and an Eating Disorders Program. She was previously the Director of Professional Counseling Services at the Crystal Cathedral.
Her educational background includes: a Doctorate Degree in Clinical Psychology, a Masters Degree in Clinical Psychology and a Masters Degree in Counseling. She holds a license as a Marriage and Family Therapist and is certified as an Active Parenting Today Leader. Dr. Hutchinson is a Cognitive-Behavioral therapist and integrates Christian concepts into her work with people as requested and appropriate.
Along with her passion for creating programs and developing people, Dr. Hutchinson is an active professional speaker. Her speaking experiences include: Universities and Colleges, Conferences, companies such as Disney, Honda Motors, Hyundai, OCTA, the American Heart Association, professional associations, and many other engagements. In addition, she maintains a private practice in the cities of Newport Beach and Orange to allow her to further help people with transforming their lives into ones of greater peace and satisfaction. Dr. Hutchinson also has released a two set relaxation CD entitled, "Guided Imagery: A Healing Source for Depression and Anxiety."
---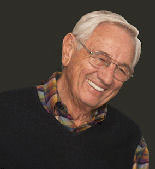 Dr. James Kok
What Are We Really Here For?
We are not merely waiting for life to pass and for heaven to welcome us. We are active with Jesus' agenda: "Your kingdom come your will be done on earth as it is in heaven." Jesus' agenda is to make this world a beautiful place with our help, "...on earth as it is in heaven." We are here to help and to celebrate as we see it happen.
You are the Light of the World: what this really means!
Every human being is created in the image of God and filled with God's love. We are here to spread that love in small and major ways on those around us, no matter who they are. In the process we are healing, encouraging, motivating others to enjoy life and praise the loving God. We are giving love even when we smile. And in giving love we are giving God,because God is Love and Love is God.
Dr. James Kok is Director of Care Ministry for the Crystal Cathedral Congregation of Garden Grove, CA. He has been an ordained minister of the Christian Reformed Church of America for 35 years. He speaks extensively throughout the United States and Canada. During his ministry Dr. Kok has specialized in the training of lay men and women, pastors and theological students in the art of caring and counseling, first at Pine Rest Christian Hospital and now at the Crystal Cathedral.
With Dr. Kok as the director, the Crystal Cathedral is an approved center for Clinical Pastoral Training. This is accredited training for seminary work specializing in the truly pastoral side of ministry. Dr. Kok provides both Extended sessions and Summer Intensive sessions.
---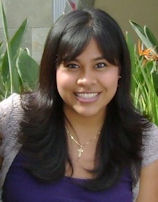 Adriana Mondragon
Good Self-Esteem Goes Hand in Hand with Good Self-Care
Do you or someone you know suffer from low self-esteem? Whether you or someone you know has a negative self-esteem, it's important to remember we're not alone. In several instances, the problems we face are due to low self-esteem. Knowing how to identify these problems will help us to combat them. There are ways we can help ourselves and others we care about to focus on the things that truly matter in this life.
Adriana Mondragon grew up in an inner-city Santa Ana neighborhood known as Minnie Street. She earned her B.A. degree in Psychology from Biola University and went on to receive an M.A. in Psychology, emphasis in Marriage-Family Therapy, from Chapman University. 
Adriana has been at the forefront of creating and implementing a unique family support program, Mano a Mano (Hand to Hand), for the families in at-risk neighborhoods in Santa Ana. 
---
Dr. Jan Pfeffer
Presence Without Words: How can I communicate with someone who has Alzheimer's?
Alzheimer's is a progressive brain disease that damages patients' memory and cognitive skills. Dr. Pfeffer will give a brief description of the disease and describe the challenges involved in dealing with someone who has dementia. Her workshop will include unique ways to communicate when words no longer have meaning. You will also learn how to address spirituality with Alzheimer's patients. Finally, there will be tips for caregivers special needs.
Dr. Jan Pfeffer has her Ph.D. in Psychology and her Masters in Pastoral Counseling. Her experience includes teaching, in-patient psychiatric care, out-patient program development, business consulting, pastoral care, outreach ministries, and research.
Jan has been a past keynote speaker for the Interfaith Conferences sponsored by the Alzheimer's Association; a repeat speaker at the International Conference on Care and Kindness at the Crystal Cathedral; a speaker at the Center for Health Ministry Outreach at St. Joseph Health System; a panelist with Dr. Harold Koenig for the Medical Symposium in Newport Beach and many other venues. Her passion is the connection between spirituality, faith, and healing, as well as, the healing power of 'presence', even 'presence' without words.
Dr. Pfeffer is Director of Pastoral Care and Outreach Ministries at San Francisco Solano Church in Rancho Santa Margarita. She is an advisory board member for Accredited Clinical Pastoral Education (ACPE) at Crystal Cathedral. In 1997, Jan completed a year long research study at Mission Hospital on the 'Effects of Touch and Prayer on Healing after Cardiac Surgery', and continues her involvement in the spirituality/health field. When not counseling or presenting, Jan loves tennis, traveling with her husband, and especially spending time with her 4 grandchildren.
---
Dr. Lydia M. Sarandan
Enhancing Your Prayer Life in Ministering to Others
Caring for others requires physical, spiritual and emotional energy. This workshop is about how we can develop, fortify, and use the spiritual resource of prayer to nurture others as well as ourselves. We cannot give to others what we do not have and cultivate within. Our spiritual power, our physical stamina, our emotional strength comes from God. We will look at the Scriptures; learn from our faith models how to pray more effectively; trust God to use us to bless others; and, celebrate the joy in growing closer to Jesus, our Lord.
Lydia Sarandan is an Advisory Board Member for The Salvation Army, Orange County and a board Member for Music Ministry International. She is retired from her position as Minister of Adult Education at St. Andrew's Presbyterian Church, Newport Beach.
She earned her Bachelor of Science degree in 1962 from Wayne State University, her B.Div. in 1970 from Princeton Theological Seminary, and her D. Min. in 1992 from Gordon-Conwell Theological Seminary, where here thesis was "How to Develop A Praying Church."
Other current responsibilities include leading women's retreats, guest preaching, mentoring, training deacons in churches, teaching, and Bible study teacher.