A Sad Loss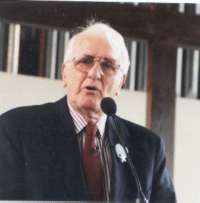 Dr. Lewis B. Smedes, a pioneer in forgivenes research and author of more than 15 books, died December 19 after a fall while putting up Christmas lights at his home in Serra Madre, CA.
Dr. Smedes was the keynote speaker at the second Care Conference in 1999 and the Conference Committee had looked forward to inviting him to speak again in 2004.
He was professor emeritus of theology and ethics at Fuller Theological Seminary in Pasadena, where he taught and wrote for 27 years. He was known for thought-provoking ideas on issues ranging from forgiveness to human sexuality.

We received the news of his passing with great sadness and a profound sense of loss.