A childhood friend I hadn't seen in forty years greeted me during the halftime of a high school football game. Among the reminiscences, he brought up some tender memories of my mother, who died at a young age. Tears pooled in my eyes as he elaborated, but I listened hungrily. Then he noticed.
"I'm sorry" he said, then rather hastily concluded the conversation, and departed. I stood mildly unsettled by his retreat. I think he was disarmed by my tears, meager as they were. He appeared to apologize for the sharing that touched me and triggered a little salty water. His moving on seemed partly embarrassment about my emotion and possibly over his own feelings welling up.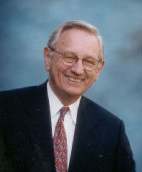 "Weep With Those Who Weep" is the fourth in a series of articles by Dr. James R. Kok on the essentials for a caring person.
A handful of basic tools —wrapped in courage— are the keys to open doors.
Dr. Kok believes there are 10–12 key concepts of which every caring person should be aware in order to step out as an effective friend and support-person.
They range from "naming the elephant" to "peace, peace when there is no peace".