There is little as heartwarming as being accepted and cared for with our flaws and blemishes noticed and known. That rarely happens except in the security of a family. There, little can be hidden for very long.
And in a family there is a commitment, and there are vows, that turn the members into a partnership where everything is known. Some behaviors may be overwhelmingly disruptive, but much will be tolerated, accepted, and forgiven, even when hurtful and damaging.
In spite of the goodness of such a circumstance, outside of a legal family most of us fear letting others know about our warts and scars. Our insecurity seals our lips and pulls us away from others we regard as unable to appropriately handle our quirks, handicaps, and irrationality. We keep much to ourselves because we are too insecure to let others know.
In our local churches, Bible studies and Small Groups, one agreed upon agenda item ought to be honesty and openness. There, in spite of our apprehension, we should work at "bearing each other's burdens". In order to do this, we must be willing to give our burdens to each other—no matter how shameful and difficult they may be. The following example gets at this issue:
A CASE AGAINST PRIVACY
IN THE LOCAL CHURCH
"Rev, I want to tell you something, but you have to keep it confidential. We don't want anyone else to know this."
Pastor: "Sure Pete, you know I'll keep whatever you tell me strictly between us."
Pete: "Well Rev, I am an alcoholic. I am getting treatment now and am dried out at the present time, but you would not believe what hell we've gone through. And it is my fault. I need your prayer, and maybe some advice, but we really do not want the church to know."
Pastor: "You certainly will be in my prayers, Pete, and if there is anything else I can do for you, just let me know, but you can count on my keeping this confidential."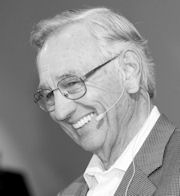 Dr. James R. Kok has written a definitive resource detailing the key essentials in becoming a more caring person in his latest book, "The Miracle of Kindness" (available on Amazon.com, in either paperback or Kindle edition.) A handful of basic tools —wrapped in courage—are the secret to changing the world through intentional acts of kindness.
As the Koach Of Kare, Dr. Kok has been a pastor at the
Crystal Cathedral for the past 25 years and heads the Care Ministry department of the church. He is the author of six books and numerous articles, and he is the founder of the
Conference on Care and Kindness, held annually at the Crystal Cathedral.