Workshops focusing on how you can be more effective
in meeting the needs of "the well and the wounded"
with the uplifting power of Care and Kindness.
---
Dr. David Augsburger
Care and Kindness Across Cultures
"Who knows but one culture knows no culture." Dr. Augsburger will help with insights designed to create culturally capable ministry, a must in our diverse world.

Dr. David Augsburger is Professor of Pastoral Care and Counseling, School of Theology, Fuller Theological Seminary. He is author of 20 books in pastoral counseling, marriage, conflict and human relations, including Caring Enough to Confront. He is an award-winning radio spokesperson for the Mennonite Hour and is an ordained minister in the Mennonite Church , having taught at seminaries in Chicago, Indiana, and Pennsylvania.
---
Build a Care Ministry In Your Church
A practical "how to" develop a Care Ministry in your church through visitation, cards, transportation, repair services, hospitality, and a ministry to moms.
William Bierling is Pastor to Seniors at the River Christian Reformed Church in Redlands, California. He has been a pastor for 40 years, serving both in the local church and as a chaplain for the developmentally disabled and has developed a "Care Ministry" in the River Christian Reformed Church.
---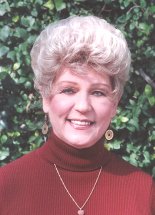 Kathy Call
Confessions of a Fellow Struggler
In my 13-year ministry in China, I am finally learning to give — and receive — "acts of random kindness and senseless beauty" as urges the delightful bumper sticker. We'll explore ways to nurture our motivation to be kind and caring people . . . and ways to overcome our initial reticence in order to become part of Jesus' wonderfully joyous circle of giving-and-receiving kindness and mercy.

Kathy Call is the Founder and Executive Director of China Connection, which works legally in China, at the request of China, alongside the China Christian Council for church projects and China's Christian-initiated Amity Foundation for "love your neighbor" projects in China. Her projects (expected to be cost effect and strategic in their importance) of bringing clean fresh water to villages in China leads to far more invitations to preach in China's large major churches than she can accept. She holds a Bachelors Degree from UCLA has studied in both the UCLA Grad School and Fuller Theological Seminary.
---
Dr. William Callahan
Understanding Schizophrenia
We will discuss the symptoms, effects and treatments for schizophrenia and the challenges that caregivers and faith communities face in assisting a person with this illness, as well as how to overcome them. We will also look at what to expect in different phases of treatment.
Dr. William Callahan is a psychiatrist in full-time practice in Irvine, specializing in intensive short-term dynamic psychotherapy, which is currently the most rapid way to produce permanent change and resolution of a variety of emotional disturbances. He is an expert in the combined treatment of psychotic illnesses (schizophrenia and bipolar disorder) with both medication and psychotherapy, as well as family therapy. For the past six years he has led Interactive Solutions, as free group for families dealing with a member with severe mental illness. Dr. Callahan is absolutely passionate about treating people with mental illness to the point of remission of symptoms. His focus is on their achievement of their maximum potential.
Dr. Callahan is a graduate of Deerfield Academy, Tufts University, and Tufts Medical School.
---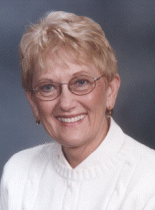 Faith De Kam
Mentoring Makes a Difference — YOU Can Do It!
Faith's personal life experiences, combined with a quest for ways to be of service to the Lord, have produced meaningful mentoring relationships. Great things happen when you mentor! It's care and kindness at its best. There are several types of mentoring — at least one will be perfect for you.
Faith De Kam is a mentor, small group ministry leader and substitute teacher. She is involved in their family business, her church and community. She loves the Lord and marvels at how He works in her life. Cautiously, she says she aspires to writing something profound and having a hole-in-one. Faith and her husband Wayne live in Edgerton, Minnesota and spend the winters in Palm Springs, California. They have two sons and two daughters.
---
Extraordinary Kindness in the Disability Community
In II Samuel 9, King David gives us a good example of acts of kindness to a person society and the religious community would usually ignore or exclude. Paul would probably have referred to David's actions as "extraordinary" kindness. Churches have a great opportunity in the 21st Century to positively impact one of the larges people groups in the world through acts of kindness. Of 50,000,000 people in the United States with a disability, a significant percentage have had experiences that left him with negative attitudes toward God. Churches can change those attitudes with an environment and attitude that exudes kindness.
Gary DeVelder is Area Director for Joni and Friends Greater Phoenix and Director of Disability Ministry for Scottsdale Bible Church, both in Scottsdale, AZ. Joni and Friends is the disability ministry of Joni Eareckson Tada. Gary has been the Area Director in Phoenix for nearly 10 years. He is a graduate of Calvin College and Seminary, and he holds a Masters in Christian Education from Western Theological Seminary. He is married with two sons.
---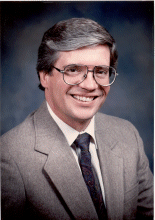 Dr. Eric Evenhuis
Parenting When It's Rough
This workshop is intended for anyone who is a caregiver to a difficult child/adolescent. Topics discussed will include: Learn how to never argue with your child again; Learn how to improve your child's grades without nagging; Learn how to intervene in destructive behavior. Everyday our children are faced with decisions that will impact the rest of their lives. Parents can have a very significant influence on the decisions their children will make.
Dr. Eric F. Evenhuis, D.Min. MFCC, is licensed as a Marriage, Family and Child Counselor. He is currently working as a therapist at Health Group Psychological Services in Rancho Cucamonga, California, where he provides individual, family, assessment and group counseling for the adult, older adult, adolescent and child populations. He is an Instructor/Trainer for the Parent Project, which is an on-site parent education program.
Dr. Evenhuis received his Bachelor of Arts from Calvin College, his Master of Divinity from Calvin Theological Seminary. and his Doctor of Ministry Pastoral Counseling from Fuller Theological Seminary.
---
Dr. Richard Foss
Care Without Burnout
Caring can be hard work, but God enables us to face the challenges of our work with wisdom and confidence. This workshop will equip attendees with practical self-care strategies so that they can fight stress and avoid burnout.

Dr. Richard Foss is a psychologist practicing at La Vie Counseling Center in Pasadena, California. He received his Ph.D. degree in Clinical Psychology from Fuller Theological Seminary in 2002. In addition, he is an ordained minister in the Christian Reformed Church and served as a campus pastor at Arizona State University from 1986 -1993. Rick is married to Debbie Foss and has three children.
---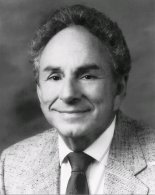 Dr. Frank Freed
Take Care!
It is always easier to structure your life yourself rather than let everything and everbody else get in on the control. The control is yours. You choose your future.
Dr. Frank Freed is the Executive Director of the Crystal Cathedral Counseling Center, having served in this position for the last nine years. He is a graduate of Wheaton College and holds graduate degrees from Stanford University, Fuller Theological Seminary, and the Fuller Graduate School in Psychology. Dr. Freed is also an ordained minister in the conservative Baptist Church and served as a pastor for sixteen years.
---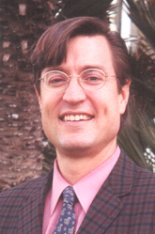 Dr. Bill Gaultiere
Living and Caring with God's Pleasure
You can enjoy the blessing of God's presence in your life and in your caregiving more than you thought possible! Join me to discover God's purpose for you. It's written in the fabric of your dreams, personality, and gifts and it's lived out in caring relationships with others. Using movie clips, stories, insights from Scripture and counseling, reflection questions, and prayer, I'll inspire and equip you to delighting the Lord as you bless others.
Dr. Bill Gaultiere is the Executive Director of the New Hope Crisis Counseling Center at the Crystal Cathedral and the founder of NewHopeNow.org, the world's first website to offer live, private online counseling for free. Dr. Bill is also a Clinical Psychologist and Spiritual Director with a private practice in Irvine, CA, where he lives with his wife and three children. He is the author of "A Walk with your Shepherd" and "Returning to the Father" and offers articles and tapes on Christian psychology, marriage and family, and Christian spirituality on his website, www.ChristianSoulCare.com.
---
The Missing Piece: The Parent Component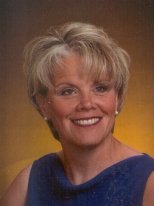 Parent, Child, and School character connections: Building character and parent involvement through values-based discussion homework. This interactive presentation will include weekly parent-child homework activities for parents and children to develop meaningful dialogues supporting character education, social skills and family values. We will provide parent-student samples of homework assignments that focus on developing character traits such as responsibility, respect, compassion and service learning. These discussing topics, which are translated into Spanish, validate how parent participation builds a solid relationship between home and school as well as embracing the community as a learning tool.
Janie Hamilton has 27 years of teaching experience. Her energetic approach to teaching addresses the whole child and helped develop a values clarification and positive attitude curriculum. She has a real heart for the family and believes it is the most important element in building morally strong and ethical young people. She is co-author of the Character Connection discussion homework program and was recently honored as one of the 2002 Women of the Year for Stanislaus County.
Marla Loew has been an educator for 18 years and a passionate advocate of Character Education. Her desire is to raise the moral conscience of each child and family while maintaining high academic standards. She is the co-author of the Character Connection, a school-to-home outreach program that encourages parents to talk to their children about values. Marla recently completed her Masters Degree in Character Education from the University of San Diego and speaks to high school students at the "Day of Respect" in her community. She was recently honored as one of the 2002 Women of the Year for Stanislaus County.
---
Carolyn Harmes
S.O.S. for ADD/HD
Symptoms Of Struggles — covers the definition of and characteristics of Attention Deficit Disorder without hyperactivity, and ADHD with hyperactivity. Suggestions Offering Success — provides research-based, proven techniques for help in the classroom or home. This workshop will be helpful for teachers and parents to understand why the child acts, thinks, and reacts the way he / she does, and the strategies to use that helps relieve some of the frustrations that one encounters in 'living' with the student each day, and that the student feels each day in living with us!
Carolyn Harmes holds a Special Ed Credential, a Resource Specialist Certificate and a Masters Degree in Special Ed from Chapman University. She has been a Resource Specialist working with students with Learning Disabilities Grades 1 - 6 and has been a Mentor Teacher in the Garden Grove Unified School District giving workshops on ADHD. She has taught Grades 5 and 6 at the Crystal Cathedral Academy for seven years and is on staff with the Crystal Cathedral Counseling Center, giving workshops on Parenting Skills for parents of ADHD children.
---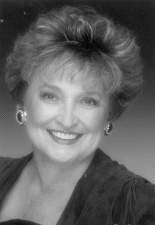 Dr. Sande Herron
Build Your Communication Skills
Do you wonder what to say when someone is grieving? Do you often think of just the right thing you should have said — hours or days later? Do you cringe and go blank when someone is upset or angry? We care, but we don't know how to express our caring! The solutions are simple and easy to achieve. You can make a difference in the life of others simply be learning to communicate with the eyes and ears of your heart. More than lecture, participants demonstrate techniques in a practical and care-full way.
Dr. Sandra Whitacre Herron is Director of the Singles Ministry at the Crystal Cathedral and is a trainer at the Fuqua International School of Christian Communications. Her many careers include being a credentialed and licensed teacher, speech pathologist and psychotherapist.
Sande's personal experiences with several life-threatening illnesses and divorce are what give her both compassion and credibility. Her family includes a blended family of eight children, eleven grandchildren and an ebullient dachshund named Pikku. Her favorite activity is flying with her husband Jim in a plane that he built.
---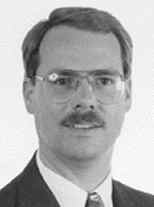 Bill Hoy
The Grief of Men
When Dr. John Gray wrote that "Men are from Mars, women are from Venus," he summarized the different ways of grieving between the genders; they grieve as if coming from different planets. This workshop summarizes some of the biological and cultural reasons for how men grieve, and offers practical guidance to one who wants to help men manage their grief in healthy ways.
Responding When There's a Suicide
Suicide, according to Warren Wiersbe, is the "death we whisper about." In addition to the shame and stigma that often accompanies this grief, it is complicated by the multitude of unanswered questions. Here, we'll talk about practical ways to respond when called to minister to a family living through the aftermath of suicide.
William G. (Bill) Hoy is president of Grief Resources, Inc. in Seal Beach, California and serves as a consultant in grief education at Hilgenfeld Mortuary. Bill also serves as an adjunct professor of health science at Cypress College and is a nationally-recognized speaker on issues of death, bereavement, and loss.
---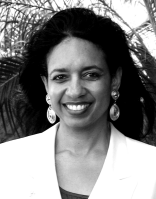 Dr. Debbie Hutchinson
Fighting Depression
Depression is a very common disorder in our world today. There are many considerations in the cause of depression. Sometimes a person has experienced a loss through physical death or through the ending of a relationship. Other times the depression is the result of life change or a chemical imbalance. Whatever the cause, depression is powerful and no one likes it. So why do we develop a relationship with depression? Its hold is so strong that it can replace the human relationship. We develop a type of loyalty to it and take it with us wherever we go. Learn ways to "fight back" and declare a knockout in the 1st round.
Dr. Debbie Hutchinson is the Director of Staff Development at the Crystal Cathedral Counseling Center. She is a licensed Marriage and Family Therapist and has been seeing clients at the counseling center for 6 years. Dr. Hutchinson has a special interest in working with adults who have Attention Deficit Hyperactivity Disorder. Her passion is people, and she has a particular joy in working with couples and helping them find their way to marital bliss. She has celebrated 22 years of marriage and has a 15 year old son and an 12 year old daughter.
---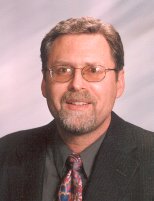 Dick Klaver
Peacemaking Skills For Resolving Conflicts
We live in an age when people demand their rights. Conflicts exist in marriages, families and organizations. Let's learn a bit about conflict. What causes conflict? How do you handle tensions? What are practical skills for creating peace?
Rev. Dick Klaver has degrees from UCLA and Fuller Seminary. He is the author of "Men at Peace: Help for Men Struggling with Rage or Depression" and creator of Men at Peace groups. He is a Marriage and Family Therapist and is now a full-time pastor at the Ferry Reformed Church in Montague, Michigan
---
Dr. James Kok
Basic Tactics of Care and Kindness
Eight or ten key insights into effective care.

Five Laws of Care and Kindness
Inarguable motivation for committing acts of kindness.
Dr. James Kok is Director of Care Ministry for the Crystal Cathedral Congregation of Garden Grove, CA. He has been an ordained minister of the Christian Reformed Church of America for 35 years. He speaks extensively throughout the United States and Canada.
During his ministry Dr. Kok has specialized in the training of lay men and women, pastors and theological students in the art of caring and counseling, first at Pine Rest Christian Hospital and now at the Crystal Cathedral.
With Dr. Kok as the director, the Crystal Cathedral is an approved center for Clinical Pastoral Training. This is accredited training for seminary work specializing in the truly pastoral side of ministry. Dr. Kok provides both Extended sessions and Summer Intensive sessions.
---
Kelly Kool
A Life Transformed Through Career Choice
Choosing a career is one of the most important decisions that a person will make in their lifetime. Whether you are making your first decisions about your future or considering a career change, the best place to start is by looking at how God has made you. In this workshop you will learn how to identify the unique design that God has given you...your personality, interests and abilities. He has designed you with a purpose. Your job is to seek Him as you make steps forward in your life. As you do you can discover a career path that is a good fit. Come learn how to transform your life by making smart career choices!

Kelly Kool is active in leading Career Exploration workshops that focus on helping individuals discover their unique, God-given personality and abilities in order to make solid career choices. Kelly holds a B.A. in Communications and specializes in Career Exploration in the counseling department at the Crystal Cathedral.
---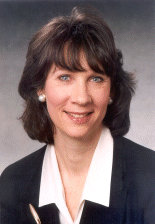 Lisa Lampman
Questions for God
Throughout the Scriptures, there are examples of people of faith who experience crisis and victimization and who cry out to God with questions and pleas for help. We will look at passages from the Old Testament (Psalms, Job) and the New Testament (Luke) to explore some of these timeless questions, the responses of Scripture, and what we can do as people of faith to care for our brothers, sisters and neighbors in crisis.
Understanding Trauma and Victimization
Participants will develop a basic understanding of trauma and victimization and the need for a ministry response.
Ministering to Victims of Crime and Trauma
Participants will develop basic skills in providing assistance to victims of crime and trauma.
Lisa Lampman currently serves as a strategic advisor in the fields of strategic planning, program development and crime victim ministry. She served from 1995 to 2001 as the founder and president of Neighbors Who Care (NWC), a non-profit national victim assistance organization committed to mobilizing and equipping local churches to provide practical, emotional and spiritual support to victims of crime. NWC is the crime victim ministry of Prison Fellowship Ministries, an organization founded by Charles Colson. Lisa is a co-author and editor of two books: "Helping a Neighbor in Crisis" and "God and the Victim". She is an advisor on helping crime victims. Lisa and her husband, Scott, live in Falls Church, Virginia, with their son Joseph.
---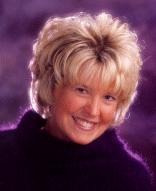 Bev Michielson
Conference Song Leader
Bev Michielson inherited her talent from a musical family and from her mother who was a piano teacher. She marks her singing career as having begun at age 13 on a bus ride home from a Billy Graham crusade. Her performances included several Junior Miss contests, leading up to her receiving the Miss Congeniality award in the Miss Michigan Junior Miss Pageant.
Throughout her career, she has blended a host of volunteer service projects with her professional singing, which included working as a backup singer for a recording studio. She has sung with church choirs as both a member and a soloist and in October of 2001 she gave a mini-concert at the Crystal Cathedral in Garden Grove, California. She founded 'Through Me Ministries' as a means of coordinating all of her involvements and performs with 'Touch of Joy'. She is actively working as a songwriter and publisher, with her most recent project being a CD of children's songs for the KINDer Kids program in public schools.
---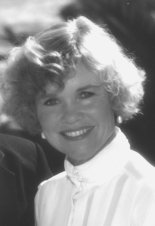 Dr. Vicki Orr
Lectio Divina
Lectio Divina is Latin for Divine Reading, a practice in which one is led in slow steps of listening, meditating and contemplating a particular passage of Scripture in order to allow the Spirit of God to speak.
Pastor Vicki Orr is the Senior Associate Pastor at Presbyterian Church of the Master in Mission Viejo. She is a graduate of Fuller Theological Seminary in Pasadena, California with a Master of Divinity in 1985 and a Doctor of Ministry in 1994. She wrote her dissertation on prayer and healing.
---
Dr. Jan Pfeffer
Addressing the Spiritual Needs of Those with Alzheimers
The workshop will cover the needs of Alzheimers patients, the latest research, tips for communicating with patients and tapping into their spirituality.
Dr. Jan Pfeffer is Senior Vice President of Nexus Consulting, a company that does management consulting and transformation breakthrough. She is Pastoral Liaison and Director of Partners In Care at San Francisco Solano Church. She conducted research on the Effects of Personal Prayer and Touch on Recovery after Cardiac Surgery at Mission Hospital. She is on the Religious Outreach Committee for the Alzheimer's Association and has firsthand experience with care-giving, since her mother has Alzheimer's Disease.
Dr. Pfeffer earned her Bachelors in Psychology and Sociology from the University of California, Santa Barbara, her Masters in Pastoral Counseling and her Ph.D. in Relational Psychology from Trinity College of Graduate Studies.
---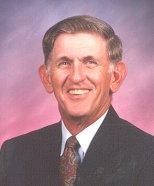 Dr. Julian Pickens
Addictions; How to Help
This workshop will provide an overview of the disease concept of addictions. We will discuss the intervention process and give some suggestions as to how Christians can be helpful during the active drinking/drugging stage, as well as how they can be helpful during the treatment and recovery process.
Dr. Julian Pickens is a private practice counselor with Certifications in both Arizona and Missouri. He has served as Program Director and/or Executive Director at a number of facilities throughout the Midwest the the South. He holds a Bachelor of Science degree from the University of Northern Alabama and a Doctor of Education from New Orleans Baptist Theological Seminary.
---
Dr. Harold Ivan Smith
Decembered Grief: Offering Kindly Care
Few seasons can be as demanding on grievers, or compassion givers, as "the holidays." Sooner or later, everyone experiences a Decembered grief. Many caregivers are challenged by the demands of the holidays. How can they take time or make time to offer kindly care? How can we help grievers navigate the demands and negotiate support during the season's frantic busyness? Caregivers cannot "do" another's grief, but we can companion grievers living with loss when others are celebrating.
Friend Grief: Opportunity to Care
The multiple losses suffered by the elderly as friend after friend passes on becomes a greater struggle with grief than even the death of family members.
Dr. Harold Ivan Smith is the author of Decembered Grief and now the newly published When You Don't Know What to Say (How to help your grieving friends). He is a popular speaker and grief educator and was an Hour of Power guest in 2000. He received a doctorate of pastoral care from Rice Seminary and another in Spiritual Formation from Asbury Theological Seminary. He is a member of the Association for Death Education and Counseling and the National Hospice Association's Council for Professions. Dr. Smith has published more than 30 books and numerous articles including A Decembered Grief. He resides in Kansas City, Missouri.
---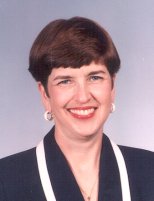 Leah Stout
Visiting the Sick: Practical Ways to Give Care, Comfort and Courage
Want to overcome your anxiety about visiting a family member, friend or stranger in the hospital or nursing home? Want to know some simple, practical ways of being most supportive and helpful to them? Want to discover the benefits for yourself of reaching out to care? This workshop will replace your fears with confidence and workable tools. Come find out how to make caring visits that make a difference.
Leah Stout is Minister of Congregational Care at St. Andrew's Presbyterian Church in Newport Beach, California. She has been an active pastor's wife throughout her husband's ministry, has taught in both public and private schools, and has been involved in children's, high school and college ministries. Leah holds a B.S. degree in Education from Miami University and a Masters of Divinity from Fuller Theological Seminary. She serves on two boards connected with Hoag Memorial Hospital Presbyterian in Newport Beach.
---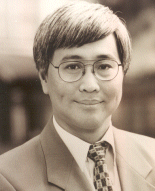 Dr. Siang Yang Tan
Being Messengers of Love
The Lord has called us to be his servants or messengers of Love, whether we are involved in lay helping, pastoral care, or professional counseling. He has commanded us to reach out with this agape love to one another (John 13:34,35) and to carry each other's burdens (Gal. 6:2). While our spiritual gifts and talents, levels of training, and specific helping ministries may be different, we all have the common calling from God: to be messengers of Love for Him.
Dr. Siang Yang Tan was Director of the PsyD (Doctor of Psychology) program in Clinical Psychology (1989 - 1997) and is now Professor of Psychology in the Graduate School of Psychology at Fuller Theological Seminary. He has published articles on lay counseling and lay counselor training, intrapersonal integration and spirituality, religious psychotherapy, cognitive behavior therapy, epilepsy, pain, and cross-cultural counseling with Asians and Hispanics. He also currently serves as Senior Pastor of First Evangelical Church in Glendale, CA and lives in Arcadia with his wife Angela and their two children, Carolyn and Andrew.
---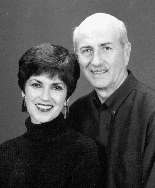 Gordon & Carri Taylor
Designing Dynamic Stepfamilies: Bringing Pieces to Peace
Relationship development is very complex in the stepfamily. You will learn how it differs and affects even the extended family.
Gordon Taylor is Co-Founder of Opportunities Unlimited and is a licensed Marriage and Family Therapist, who practices in Diamond Bar and Orange, California. He has a Masters Degree in Education, and Marriage and Family Therapy. He has been a Consultant for the California State Dept of Education and has over 32 years experience as a Public School Administrator. He is associated with the California Association of Marriage and Family Therapists and the American Association of Christian Counselors. He is a clinical member of the Stepfamily Association of America. His understanding and respect for people from all walks of life can be attributed to his experiences in both the public and private sectors. He uses counseling tools that are pragmatic and productive to help each person become the very best they can be.
Carri Taylor is Executive Director and Co-Founder of Opportunities Unlimited and is a Certified Communications Trainer and Professional Coach. Her background as a Film Producer, Director and Editor of award-winning documentaries provided the opportunities to develop a high level of communication skills. She has trained hundreds of individuals, couples and corporate personnel. Her recognition of the value of each person has gained the respect of both individual clients and large groups. Her integrity, clarity and sense of humor provide a save and trusting environment in which to learn.
---
Dr. John Townsend
Helping People Grow
The task of being a helper can sometimes be overwhelming with the needs of those you are helping, whether they are dealing with loss, crises, relational issues or emotional struggles. The Bible provides a path to knowing how to help people grow through whatever they are dealing with. Join Dr. Townsend as he presents the elements you need to know, in order to help people grow, based on his and Dr. Henry Cloud's book "How People Grow"

Dr. John Townsend is a clinical psychologist and marriage, family and child therapist. He has an extensive background in both inpatient and outpatient treatment programs, and has a private practice in Newport Beach, California. He is a specialist on such topics as biblical models of personality and character growth, and spiritual issues of psychopathology. He received his B.A. in psychology at North Carolina State University and his Master of Theology degree from Dallas Theological Seminary. He holds an M.A. and Ph.D. in clinical psychology from Rosemead Graduate School of Psychology, Biola University.
Dr. Townsend co-founded the Minirth-Meier Clinic West and he served as its Clinical Co-Director for nine years along with Dr. Henry Cloud. He is the author of Boundaries, Boundaries with Kids, Raising Great Kids and the newly released How People Grow.
---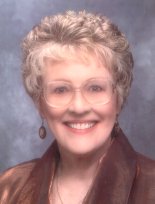 Rhea Zakich
Leader of table talk discussions
Rhea Zakich is an author, speaker, leader of retreats and workshops, as well as being a renowned TV and radio guest. She is also the creator of the world's most popular communication game, the Ungame. A recipient of many community service awards, she has been featured in Reader's Digest, Guideposts, Redbook, People, US, Today's Christian Women and Psychology for Living. Since 1961 Rhea and her husband Don have been members of Garden Grove United Methodist Church. She is Director of Spiritual Life for 57 United Methodist Churches in Southern California and is a member of the Association of Christian Therapists.